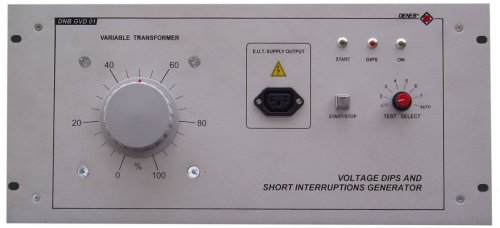 The last DENEB news about electromagnetic compatibility is the Voltage dips and short interruptions generator.
In agreement with the EN61000-4-11 norm, it allows to manually generate variable levels of dips from 0 to 100%, with a duration of 0,5-1-5-10-25-50 periods (equivalents to 10-20-100-200-500-1000 mS); in automatic mode, the device repeats a same dips for 3 times spaced 10 second each other, repeating the several tests in loop; in manual mode the user can choose to execute only one of seven tests, using rotating switch on front panel.
It can be connected to a PC through serial port Rs-232, to manually set up duration, interval and number of tests to execute; in this way the customer can itself be concentrated on an eventual defect of the EUT verified in one determined test.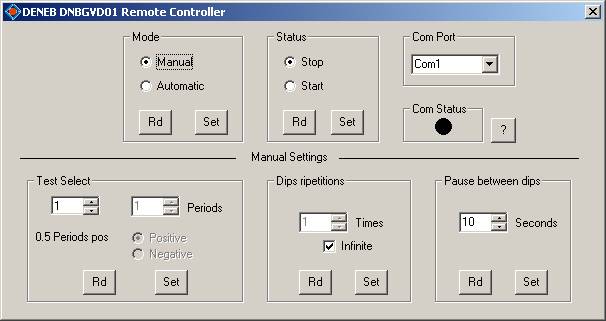 Available on request the software RemoteController to control over a RS-232 serial link the functions of the device, compatible with Windows 95-98-2000-XP.